Restore your smile with our help
Not only is your dental health important, but you want your teeth to look good as well. When it comes to having pearly whites, we offer a wide range of cosmetic dental procedures to make sure you have the beautiful teeth you've been wanting.
Beautiful teeth in no time
If you envy those beautiful teeth you see on celebrities, they aren't just a dream. You can have them as well by having us place veneers on your teeth.
Cosmetic dental services
– Bonding
– Veneers
– Full dentures
– Partial dentures
– Whitening
– Dental bridges
– and much more
Enjoy a pain-free smile
When your teeth have gotten past the point being able to improve them, having them extracted can be the best solution for you. We offer both full sets of dentures and partial dentures so you can enjoy a pain-free mouth of beautiful teeth. We accept most major insurance plans as well.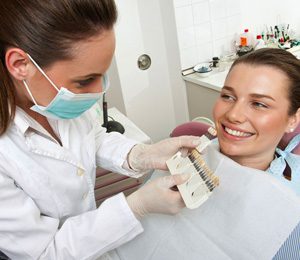 If you have an emergency no worries. We offer emergency appointments available to ensure you get prompt service.